Every week we make up a yummy Thermomix dip.  It's great for lunchboxes as a spread in sandwhiches and wraps (with or without other fillings) or in snack containers with crackers and vegetables. One of our favourites is the Tuna dip (page 50, Everyday cookbook).
But…this option isn't dairy free and so it means my dairy-intolerant Eddie can't share it. For a dairy free option we substitute the 250g cream cheese with a can of cannelini beans. The squeeze of a lemon and a few anchovies gives it a bit more punch.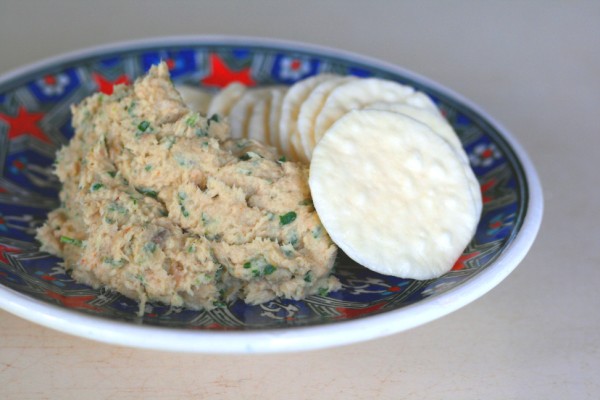 Also,without the cream cheese it becomes a low-fat, high protein option.