OK, so last post  I promised some ideas on what to do with the leftover shredded chicken.  Firstly, I must tell you that this chicken is great to freeze.  I freeze it into smaller quantities so that it is easier to defrost just what you need.  From the ideas below, you can see how handy it is to have some chicken always on hand. So why not cook up a few serves and keep in the freezer.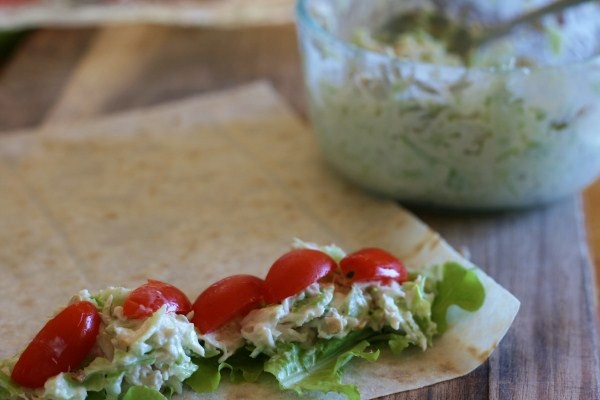 Here goes…
Lunch Idea –  Into your TM bowl throw a few stalks of celery (and capsicum if you wish), some parsley and a handful of almonds (substitute for sunflower seeds if sending to school).  Chop Sp7/ 5 sec.  Add the chicken and 1 tbsp of  mayonnaise.  Mix on Reverse Sp 4/5 seconds.  This is a great filling for wraps or sandwiches.
Lunch Idea – Cook up some pasta and rinse in cold water once done.  Meanwhile, stir shredded chicken into some diced tomato and capsicum with 1 tbsp each of mayonnaise and yoghurt, add some rocket leaves and toss through the pasta for a cold pasta salad.  Send to school with a fork – my kids love this one.  Leave out any ingredients your munchkins don't fancy.
Dinner Idea – Make a quick mushroom or pumpkin risotto in your Thermomix.  Whilst cooking place spinach leaves, frozen peas (defrosted by running under hot water) and shredded chicken in the bottom of your Thermoserver.  Pour hot risotto on top and let it rest for five minutes.  This will be enough time to heat through the chicken and peas.  A simple dinner.
Dinner Idea – Stir chicken through some pasta sauce and wrap up in tortilla's or Mountain Bread.  Place rolled wraps beside each other in a baking dish. Spread 2 tbsp of tomato paste over the wraps and top with grated cheese.  Cook for 30 minutes at 180′ in the oven till heated through.  Serve with a salad.
N.B.  We love Mountain Bread and go through quite a bit of it.  I order mine online for almost half the price and free delivery for 8 or more packets.  Too easy!