Eggs are a favourite in our house.  They are my easy, healthy, go-to dinner for when life has gotten a little too crazy.  The kids also love them for snacks and lunchboxes. Ella (11yrs) and Kate (9yrs) now cook them for themselves in the Thermomix.
Each of my three kids go through phases of liking different eggs.  With this great method I can do hard boiled, soft boiled, poached or scrambled all in one go. Eggs to order!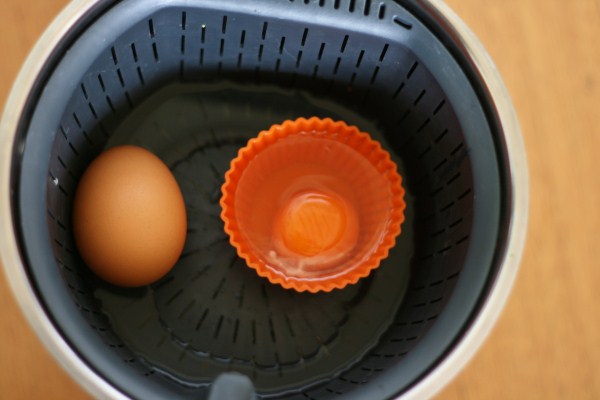 To cook eggs in the Thermomix I simply take my TM bowl to the sink and fill with water to the 500ml mark.  Place the bowl in the machine and insert the rice basket.  Insert whole egg if having hard/soft boiled.  If you would like your eggs poached just crack the egg into an oiled silicon cupcake mould.  Scrambled eggs on the menu?.. give them a quick whisk in a bowl before placing into the mould.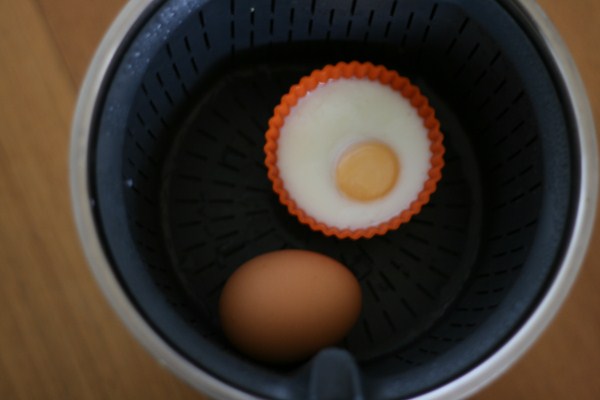 Now just cook 100'c on speed 3 with the MC in place.  The following times work for us:
Soft boiled 12 mins
Hard boiled 14 mins
Poached and scrambled 12 mins