Of the many Thermomix cookbooks that are available, my favourite would have to be My Way of Cooking.  Tonight for dinner we are having Burritos with a San Fernando filling (page 112), adapted from My Way of Cooking.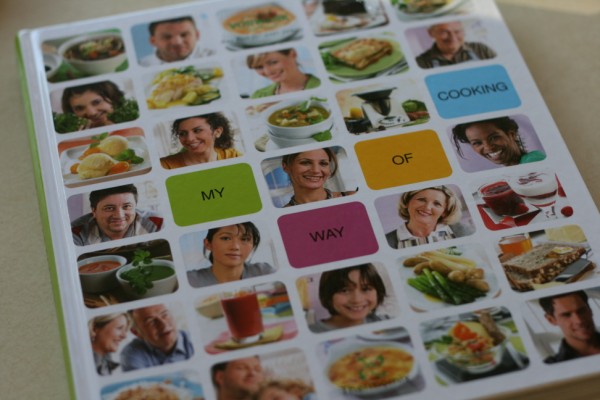 The recipe calls for one kilogram of chicken breast, which is way to much for our family, but would certainly suit a larger family, so I will serve it two ways.  Tonight in Burritos and tomorrow night with steamed vegetables and rice, which will only take me 14 minutes to cook!
Here is my simple adaption of the recipe.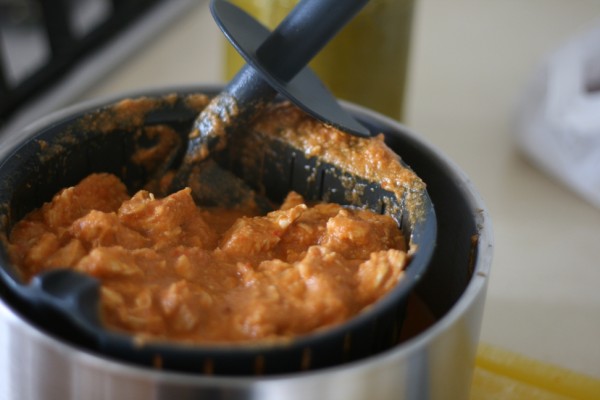 SAN FERNANDO
150g roasted cashews or peanuts
1tsp cumin and coriander and smoked paprika
1/2 tsp cloves
400g canned tomatoes
1/2 capsicum
1 onion
1 clove garlic
1 mild chili
1 tbsp stock concentrate
1kg chicken breasts cubed
Place nuts, spices, onion, garlic,capsicum and onion  in TM bowl.  Chop 10secs/Sp8.   Add canned tomatoes and capsicum and chop another 10secs/Sp8.  Add diced chicken and stock concentrate and cook 30min /100'/ Reverse+Soft Stir.
Now that it is cooked, you want to shred the chicken, which works best if you drain off some of the liquid.  To do this I poured the chicken mix into my rice strainer, over the Thermoserver.
Then I put the chicken back into the Thermomix and chopped Reverse, 10secs/Sp4.  Add back into the Thermoserver and stir into the sauce.
Serving options
1. Place chicken, tortillas/tacos, guacamole (page 51 Everyday Cookbook) diced tomato, cucumber, grated cheese and shredded lettuce on the table for everyone to serve themselves.
2. Place a couple of tablespoons of mix along wrap bread, arrange side by side in a baking dish, top with grated cheese and bake in the oven until hot. Serve with salad.
3. Serve with steamed rice and vegetables.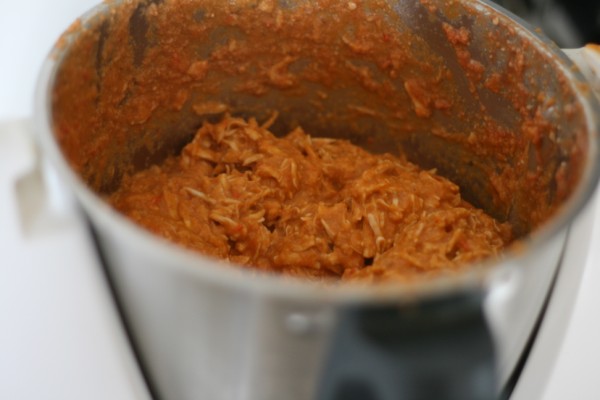 NOTE:  This was devoured by our family and requested for lunchboxes (wrapped in
Mountain Bread
)   Gotta love that!