Or should I say moments to make me melt…like seeing Kate in the kitchen like this, looking so delicious herself.
These biscuits are more than just a little bit indulgent, but so sublime in the mouth. A lovely weekend treat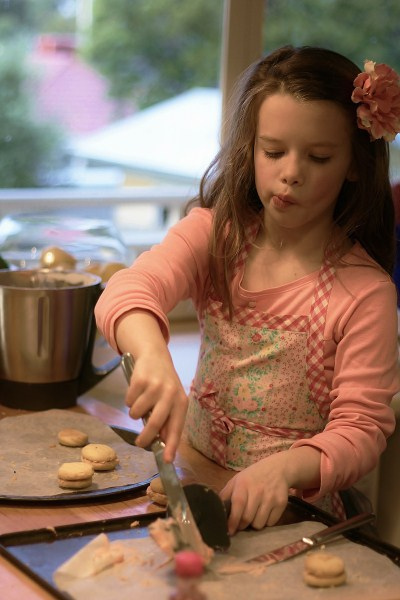 Kate made melting moments in the Thermomix this weekend. A favourite recipe that was so easy to adapt and so much fun to make. I have increased the quantity.  Becuase really, by the time you paste those little babies together, it really just doesn't make enough.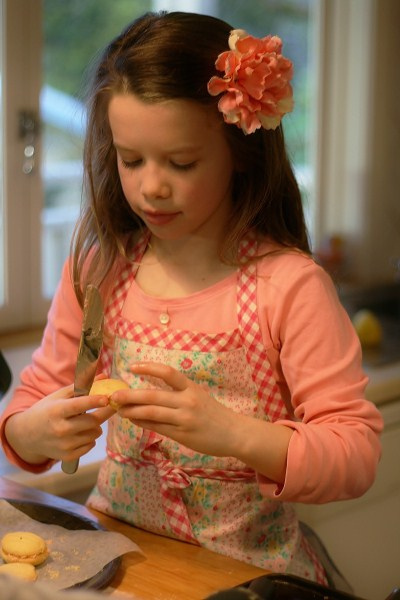 MELTING MOMENTS
Ingredients
60g raw sugar
60g cornflour
225g plain flour
270g unsalted butter
1 tsp vanilla extract
Icing
120g raw sugar
100g unsalted butter
juice and zest of a lemon
Method
Preheat oven to 180'C
Place sugar into bowl and mill for 10 second on speed 9
Add other ingredients and mix for 10 seconds on speed 6
Set dial to closed lid position and mix for 20 second on Interval speed.
Roll out into little balls on a biscuit tray and press down with a fork.
Bake for 10 minutes or until golden brown
Remove from oven and allow to cool on tray for 5 minutes, then a wire rack.
When completely cool, spread a spoonful of icing mixture on the base of a biscuit and then place another biscuit on top to create each little morsel :: the perfect size for popping in your mouth!
Icing
Place raw sugar into a dry TM bowl and mill for 20 sec, speed 9. Add butter and cream on 5-10 seconds on speed 7. Add zest and juice of a lemon and mix 6 seconds on speed 4. We also add some pink food colouring for a bit of girly fun!