We all need a handful of meals that we can pull together in the shortest of times.  Of course, having a Thermomix in your kitchen makes that task very easy.  It's the nights when I am really pushed for time that I appreciate my Thermomix the most.  This marinade is one that we use often in our house. It is fast and fresh and can be served a multitude of ways.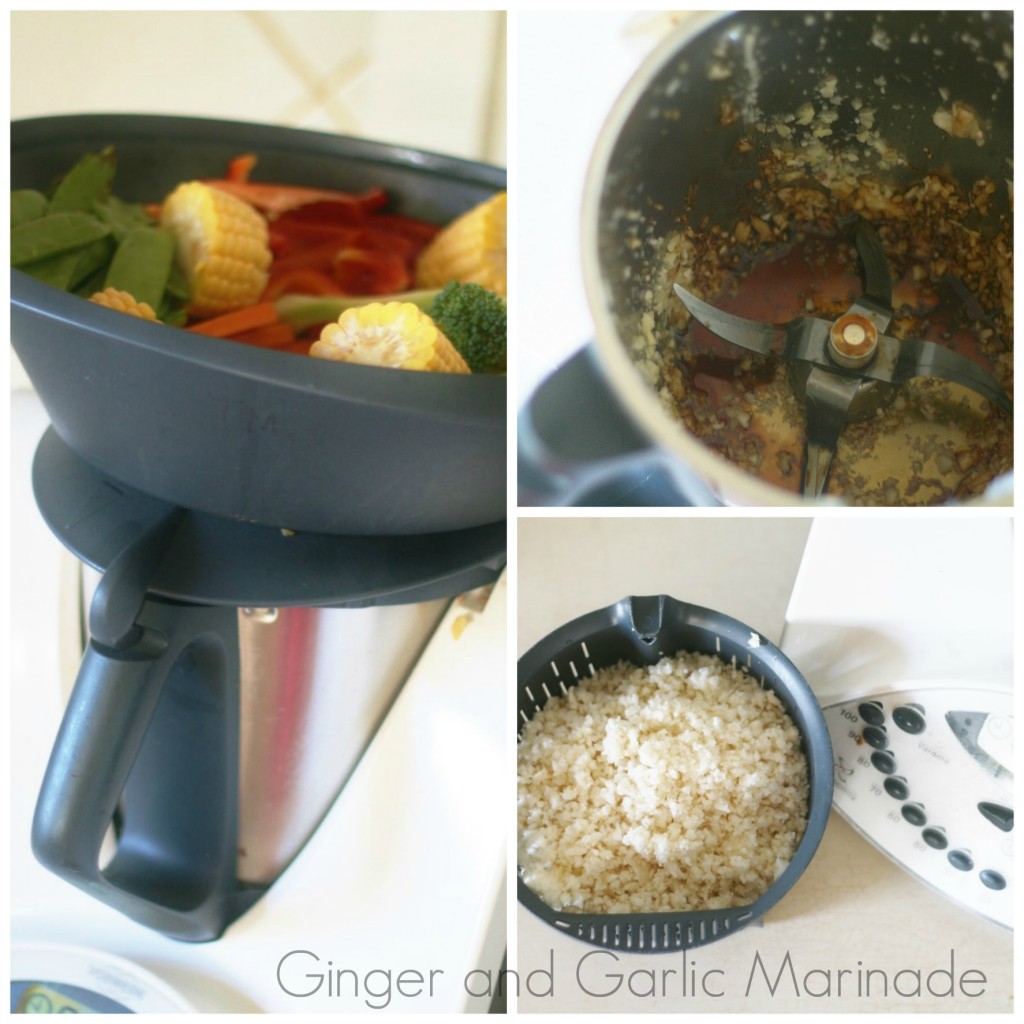 The best part of this marinade, besides the flavour, is that you don't have to get your hands dirty.
It is probably too easy to even warrant calling it a recipe….let's call it inspiration. I think it's worth sharing.  We most often use tenderloins and steam it with cauliflower rice and vegetables.  The whole meal taking around 20 minutes to cook.
Keep your hands clean Garlic and Ginger Marinade - in the Thermomix
Author:
Tamara Morris - My Melbourne Thermo
Ingredients
2 Garlic cloves, peeled
1-2cm piece of Ginger, washed
10ml Tamari or soy sauce
10ml Oil ie Sesame
700g (or less) Chicken pieces - diced fillets, tenderloins, wings, drumsticks.
Instructions
Place ginger and garlic into TM bowl and chop Sp 8/5 secs
Add oil and tamari (I don't measure, I just drizzle into the bowl).
Add chicken pieces.
Mix Reverse/Sp3/5secs. It's done!
Put into a covered dish to marinade and cook when desired.
Notes and Variations
Cooking Options:
STEAMING: Using tenderloins, place in the Varoma tray with vegetables in the Varoma dish and rice in the steaming basket. Add 900ml of water and cook Varoma/16 -20 mins/Sp4. Ensure the chicken is cooked before serving.
BAKING: Using any cut of chicken, place in an oven proof dish, loosely cover with foil and bake in the oven for approx. 30 - 40 mins, 180'. Cooking time varies, depending on the cut of meat.
BBQ: Grill on the BBQ for a delicious charred flavour