The Caribbean Carrot Cake on page 134 of the Everyday Cookbook is one of my favourite cakes, so moist and tasty and with only 100g brown sugar for such a large cake, it's healthy enough for lunchboxes (without the icing).
Carrot cake is super easy to make when the Thermomix grates your carrots in 4 seconds flat!  And the coconut, pineapple and walnuts just make it.
The recipe makes quite a large cake so this time I cooked half of it in a loaf tin (which I sliced and froze) and made the rest into cupcakes, with the cream chese icing as a treat.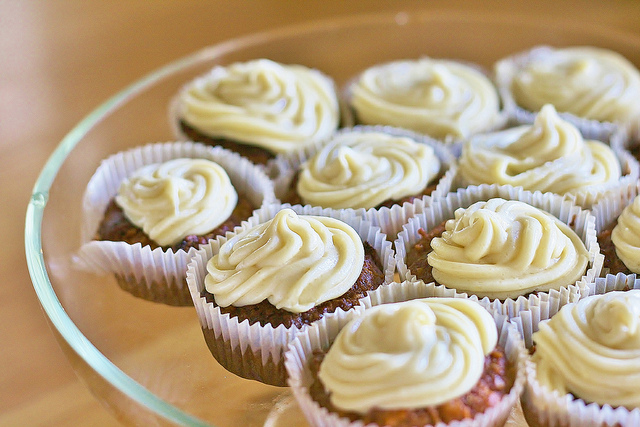 Just scrumptious!