Orange and Poppyseed Cake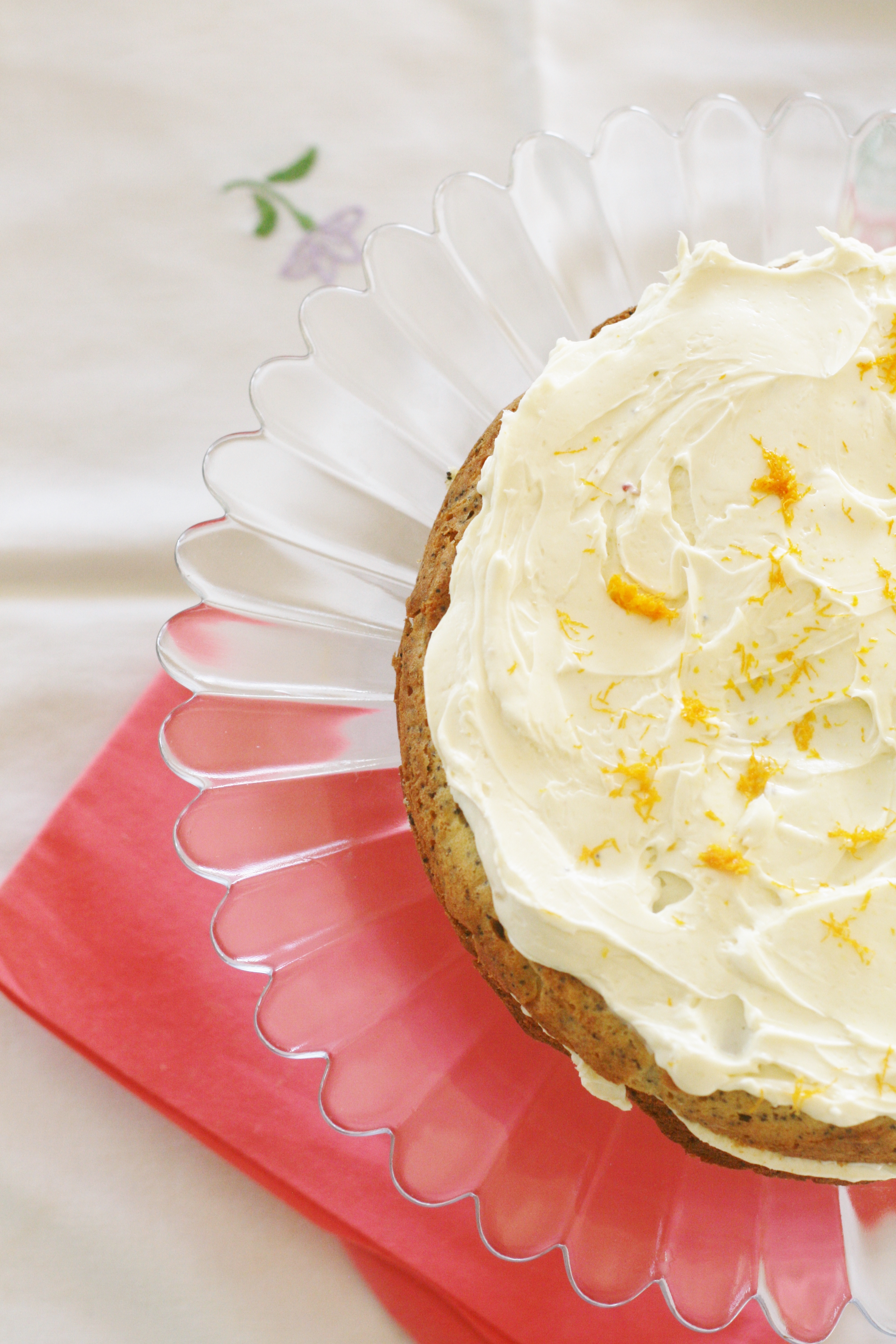 Author:
Tamara Morris - My Melbourne Thermo
60g poppy seeds
90ml milk
90g almonds
1-2 oranges
300g raw sugar
185g butter - cubed
5 eggs
340g plain flour
3 tsp baking powder
200g sour cream
90g orange juice
80g raw/castor sugar
250g cream cheese
2tsp lemon juice
Preheat oven to 160'. Grease and line two 20cm cake pan with baking paper.
Combine poppy seeds a milk in a small bowl and set aside to soak.
Place almonds into TM bowl and mill 7secs/sp7. Set aside.
Add sugar and the peel from one orange to the TM bowl. Mill for 20secs/sp10.
Add the butter to the TM bowl and cream for 30secs/sp5. Scrape down and repeat 30/sp5. Whilst blades are turning, add eggs, one at a time.
Add flour, baking powder, almond meal, sour cream, juice form oranges (90ml), milk and poppyseeds and combine 30secs/sp3. Use spatula to assist. Do not overbeat.
Divide mixture into prepared tins and smooth the surface. Bake 45mins or until a skewer comes out clean.
Remove pan from the oven and let cool for 15 mins before removing cake to a wire rack to cool completely.
Clean and dry TM bowl, mill sugar for 20secs/sp10. Add cream cheese and lemon juice and beat 30secs/sp7 until light and fluffy.
Spread a layer of frosting over the bottom cake, place the other cake on top and then ice the top with remaining cream cheese.
Zest the other orange rind over the top of the cake for decoration.
If you would like to make this nut free, substitute the almonds with an extra 90g plain flour.
Recipe by
My Melbourne Thermo
at http://mymelbournethermo.com.au/orange-and-poppyseed-cake/